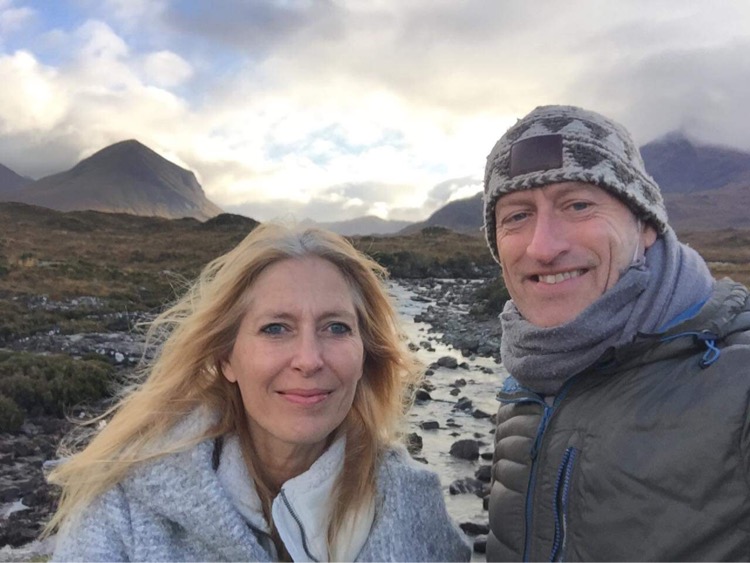 WHAT ON EARTH IS HAPPENING?
A monthly zoom with a mythological and esoteric view on the world today.
by Ton van der Kroon and Anne Wislez
THE POWER OF THE NARRATIVE
On the news we come across the narratives that dominate our world: the stories as we know them to be true. But behind and beyond the outer appearances there is another story: an untold and hidden story that reveals much of the underlying current that determine the course of history. It is the part of the iceberg that is underwater, created by our collective unconsciousness, archetypical themes and esoteric blueprints.
We will take you through some of the stories that we discovered in different parts and countries of the world. We will travel together from Belgium to Bali, from Sinai to Scotland, from Egypt to the Himalaya's, and from Gaza to China. It will reveal hidden perspectives and will make you look at the world with different eyes. And what's more: it will give you a wider look on your own role in the greater plan. 'As above, so below. As as within, so without.'
MISSION
The final zoom will be on november 11th 2022. During that day all world leaders will be gathered in the Sinai for the 27th Climate Conference. Although we recognize the importance of the world tackling the climate problem, we want to put the issue in a much larger perspective. It is not only about the climate or CO2, but about our role on planet earth, and the choices we make for the future of mankind. Instead of solving the current crises in a mostly masculine, scientific or military way, we see the need for the wisdom of the feminine. Apart from solutions and regulations, we are in need of healing, understanding and connection to the soul. Without this deeper meaning and wisdom, we will solve the problems in the same way as they were created in the first place.
NB. In addition to the zooms there are books and magazines for further reading and research, that will elaborate on the specific subjects. Some are in english, some in dutch only.
DATES AND THEMES
1 : 1 Januari
2 : 2 Februari
3 : 3 March
4 : 4 April
5 : 5 Mai
6 : 6 June
7 : 7 July
8 : 8 Aug
9 : 9 Sept
10:10 Oct
11:11 Nov.
TIME
8 – 9.30 PM
ZOOMLINK
WHAT ON EARTH IS HAPPENING? part 1
Time: Jan 1, 2022 08:00 PM Brussels
https://us02web.zoom.us/j/85096035487
COSTS
We appreciate a donation. In that way we can keep on doing our work, do research, write books and magazines and do energetic work all around the world. With your financial support we can make english translations of the books and magazines as well. Any contribution is very welcome!
Send your (monthly or one-time) donation to:
TREE OF LIFE, TRIODOSBANK,
IBAN: NL67 TRIO 0338 9423 43, BICcode: TRIONL2U