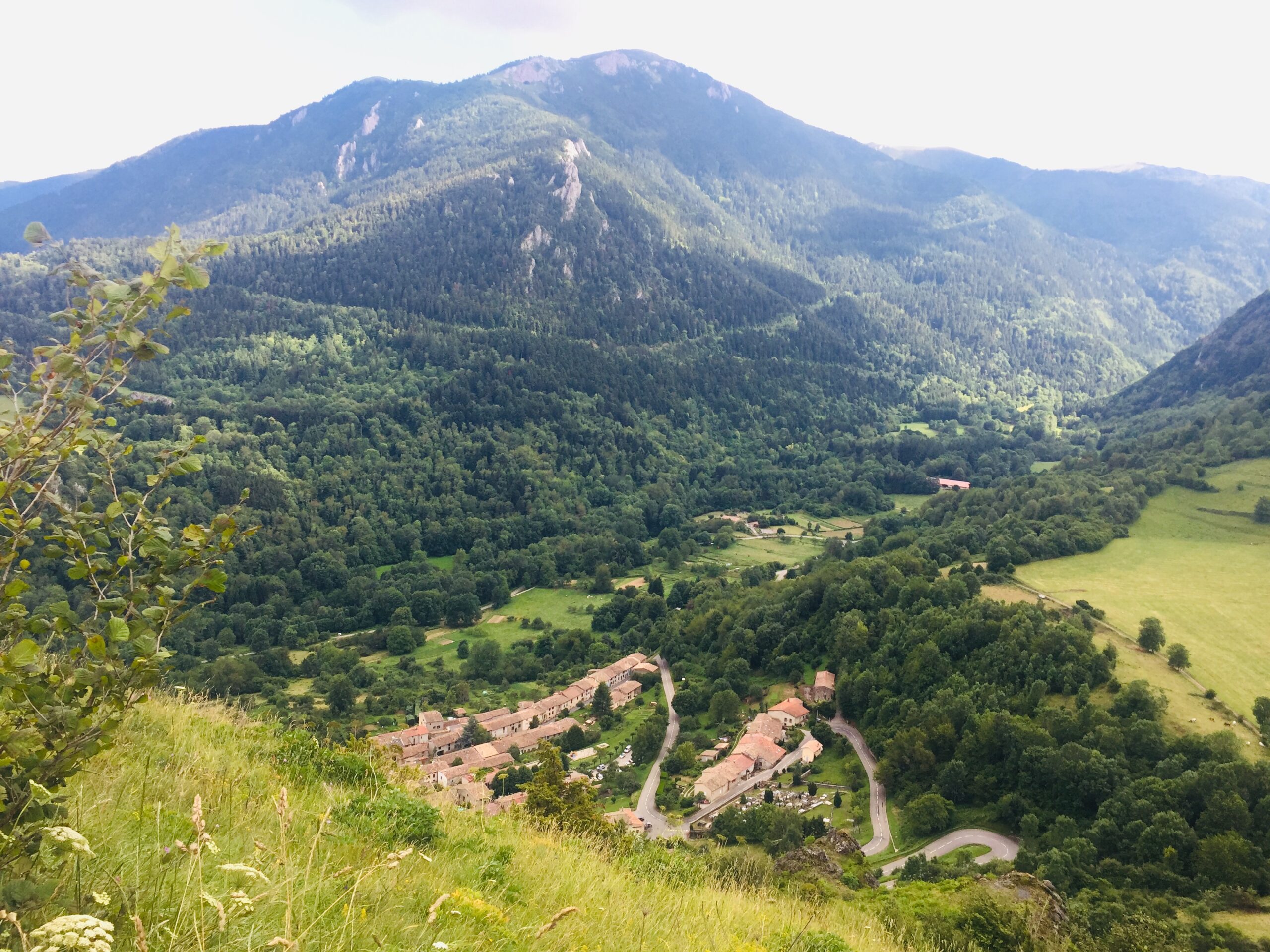 GATHERING MONTSEGUR
"Through the ages there have been sacred warriors, who had heard the call of their heart. In any form. Be it Templars or troubadours, lovers or artists, Cathars or druids. The outer circumstances don't matter. Because always underneath there is this tradition of the heart and of people who uphold the ethics and the sacred laws of the universe, which they feel in their heart. People who were striving to do good for a society, who brought in their stone to build a cathedral of love."
A joyful week retreat in the beautiful B&B Les Contes, hosted by our British friends Aletheia and Pete, in the legendary Cathar region of France, close to the old Castle of Montségur where hundreds of Cathars were burned in 1244, promising to come back in these times.
Inspired by this colourful place, we rediscover the joy of our sanga, our beautiful community of the heart, our old and new friends gathering with the same purpose: to help revive the sacred feminine and masculine, inspired by the energy of Mary Magdalene and Jesus, the fire goddess Pyrenne, the Gypsies, the Troubadours, and of course the Cathars themselves.
During this retreat we will reactivate the heart as a compass to lead us through these times of change, and we will be actively teaching the specifics of shadowwork and lightwork (energetic earth work) to help heal ourselves and the planet. We will also visit typical Cathar places in the region, as far as they are connected to the story we unfold together.
This week is partly created in Open Space, discovering on the spot what wants to be revealed.
Morning: yoga / teachings
Afternoon: outdoor activities / personal time / open space sharing
Evening: Questions & Answers session / meditation
Led by: Ton van der Kroon & Anne Wislez
Date: From Saturday July 22nd, 6 pm (for dinner) – to Friday July 28th, 10 am (after breakfast)
Location: Les Contes, 09300 Fougax-et-Barrineuf, France (https://lescontes.eu)
Price: € 1095 (including acomodation in a 2, 3 or 4 persons bedroom, 3 meals a day, teachings & organisation / excluding: journey to and from Montségur (to be organized personally), personal drinks, tours & transportations decided on the spot)
Language: The retreat will be given in Dutch or English, depending on the participants
REGISTRATION
You register by paying the costs – or an downpayment of € 200 – to ING ACCOUNT TREE OF LIFE, IBAN: NL90 INGB0008216143, BIC CODE: INGBNL2A. Please mention the event name and date.
ANNULATION
In case of annulation up till one month before the event, you pay the registration costs of € 200. After that date the whole amount has to be paid.
PRINCIPLES OF PARTICIPATION
We predominantly work with the principles of Open Space, which means we create the program together on the spot.
The Open Space principles are:
1. The people who are there, are the right people
2. Whatever happens, is the right thing to happen
3. When it begins, it begins
4. When it is over, it is over
5. Follow the Law of Two Feet
6. Expect the unexpected
To make sure the Open Space works effectively we need also some boundaries and clear intentions. Here are the conditions we work with:
1. You reserve a place by paying a downpayment of € 200 to ING bankaccount Tree of Life NL90 INGB 0008216143, BICcode: INGBNL2A, with the title of the event. The whole sum needs to be paid one month before the start of the event.
2. In case of cancellation there is a fee of € 200 up till one month of the start of the event. After that the whole sum needs to be paid.
3. The journey or flight to the event is not included in the price nor the organization of it. You need to organize this yourself.
4. If you stay extra days before or after the event, please get in contact with the hotel yourself.
5. Please bring local currency, or dollars to pay for any drinks and personal items.
6. We stay with two people in a room (unless there is a medical reason for a private room.) Please inform us with whom you want to share your room.
7. The food will be mainly vegetarian, but sometimes there will be fish or meat, depending on the country or hotel. If you have any specific dietary needs, make sure you organise this yourself.
8. Your participation is at your own responsibility. Of course we will do anything possible to make your stay as safe and comfortable as possible, but we can't take any responsibility for your safety, nor for your emotional, physical or financial well being.
9. Make sure you have a valid travel insurance.
10. Your passport needs to be valid at least six months.
11. We are guests in another country, culture and religion. Please respect the local customs, rules, dresscode and formalities. Inform yourself about the country before you go.
12. The main intention of our work is personal and collective healing. If you want to visit touristic sites, please organize this before or after the event.
13. No drugs of any sort are permitted, and we like you to limit alcohol (especially in islamic culture) coffee and meat. This will help you to bring your energy to a higher level.
14. We like your preparation and devotion to this work by tuning in the months and weeks before, by asking a few questions to yourself: What is my intention? What do I want to achieve? What is my pitfall or my shadow? How can I prepare myself?
15. You can only participate for the whole event or conference. The event always starts with the dinner and opening ceremony on the first night, starting at 6 pm, and ends on the last morning with a closing ceremony at 10 am, ending at about noon.