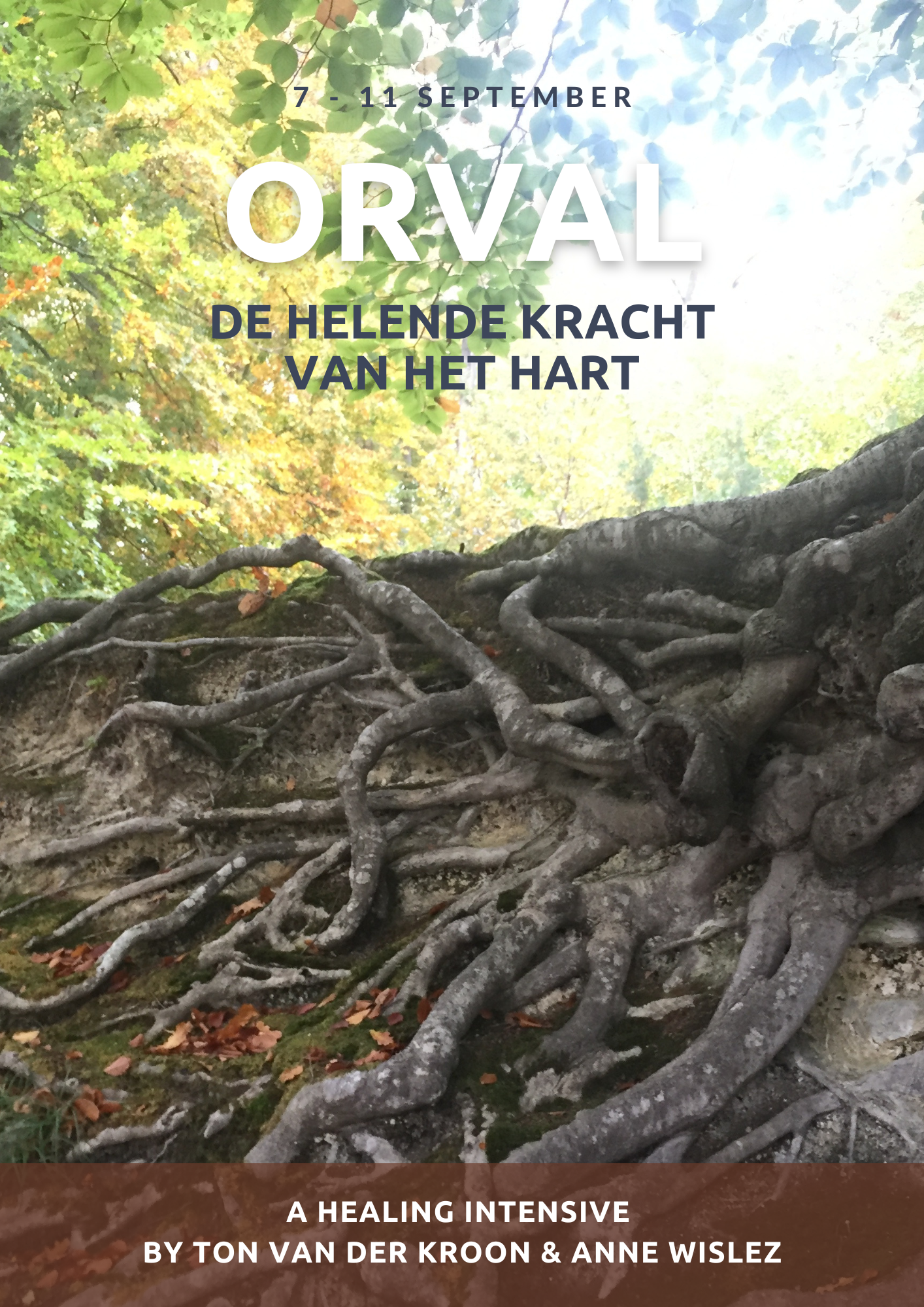 DE HELENDE KRACHT VAN HET HART
Vierdaagse intensive in de Ardennen
Een bijeenkomst van mensen die hun levensweg vanuit hun ziel willen leven, en zich laten leiden door het hart.
In deze retreat gaan we een diepgaand proces van initiatie en transformatie aan, waarbij we ons laten leiden door het hart. We werken op drie niveaus: het individuele pad, de groepsdynamiek en het collectieve veld. Soms liggen er oplossingen in het collectieve veld die je kunnen helpen je wonden te genezen en omgekeerd: door jezelf te helen, heel je de wereldziel. Ben je bereid de sprong te wagen in het diepe?
We vragen je om voorafgaand aan de retreat voor jezelf een heldere intentie of vraag te formuleren waarmee je dit proces ingaat. We werken vanuit Open Space: d.w.z. we laten ons leiden door wat zich aandient en wat de groepsleden inbrengen.
"THE RETURN OF THE KNIGHTS TEMPLARS


"Through the ages there have been holy warriors, sacred warriors, who had heard the call of their heart and the call of the divine. In any form. Be it Christian, be it Roman, be it Celtic. The outer circumstances of a society don't matter. Because always underneath there is the sacred tradition of the heart and the warriors of the heart, who uphold the ethics and the sacred laws of the universe, which they feel in their heart.

It is this tradition that you are part of, in a long lineage from the Essenes, the Cathars, the Templars, the Free Massons, people who were striving to do good for a society, who brought in their stone to build a cathedral of love, or a temple of love. You are the guardians of light, the templars of the heart.

The coming years is not going to be easy, it's going to be a challenge. But what is better than a good challenge? Because without darkness there is no light, and without light there is no darkness. Both need to be there for creation to happen. You need duality to come to oneness.

You who are these warriors of light, who are willing to go every inch of the way to put yourself in service of the greater whole, you need to stay connected to the light and be willing to face the darkness. Those two intentions are of extreme importance.

Don't be scared of the darkness and don't be overwhelmed by the light. Because both are in you, you own both sides of the coin. And between those two, between the dark and the light, you keep your humanity.

That is where the heart comes in. Between black and white there is red, the red of the heart. It is the heart that connects everything. That's the power you have as human beings, to connect from your heart. To others, on the horizontal level, and to the light and the darkness on the vertical level. You are the center, the key, to unlock multiple dimensions of love and light."
LOKATIE
La ferme du Bois-le-Comte is een ecologisch cursuscentrum vlak bij de abdij van Orval (Ardennen, zuidoost België, tegen de Franse grens). Unieke ligging midden in de natuur. De keuken is vegetarisch en voor wie wil volledig vegan.
BEGELEIDING
Deze workshop wordt begeleid door Ton van der Kroon en Anne Wislez.
Ton en An begeleiden ook elk jaar vlak voor kerst een driedaagse workshop Feest van licht op dezelfde plek. Ton begeleidt samen met Jan Roelofs ook mannenworkshops en mannencirkels in Bois-le-Comte.
KOSTEN
Prijs op basis van volpension verblijf (100% bio en vegetarisch) in vierpersoonskamer: 550 indien netto-inkomen lager dan 15.000 euro per jaar (inkomensbewijs voorleggen aub); 770 euro indien netto-inkomen lager dan 40.000 euro per jaar; 990 indien bedrijf of netto-inkomen hoger dan 40.000 euro per jaar.
AANMELDING: Oost West Centrum