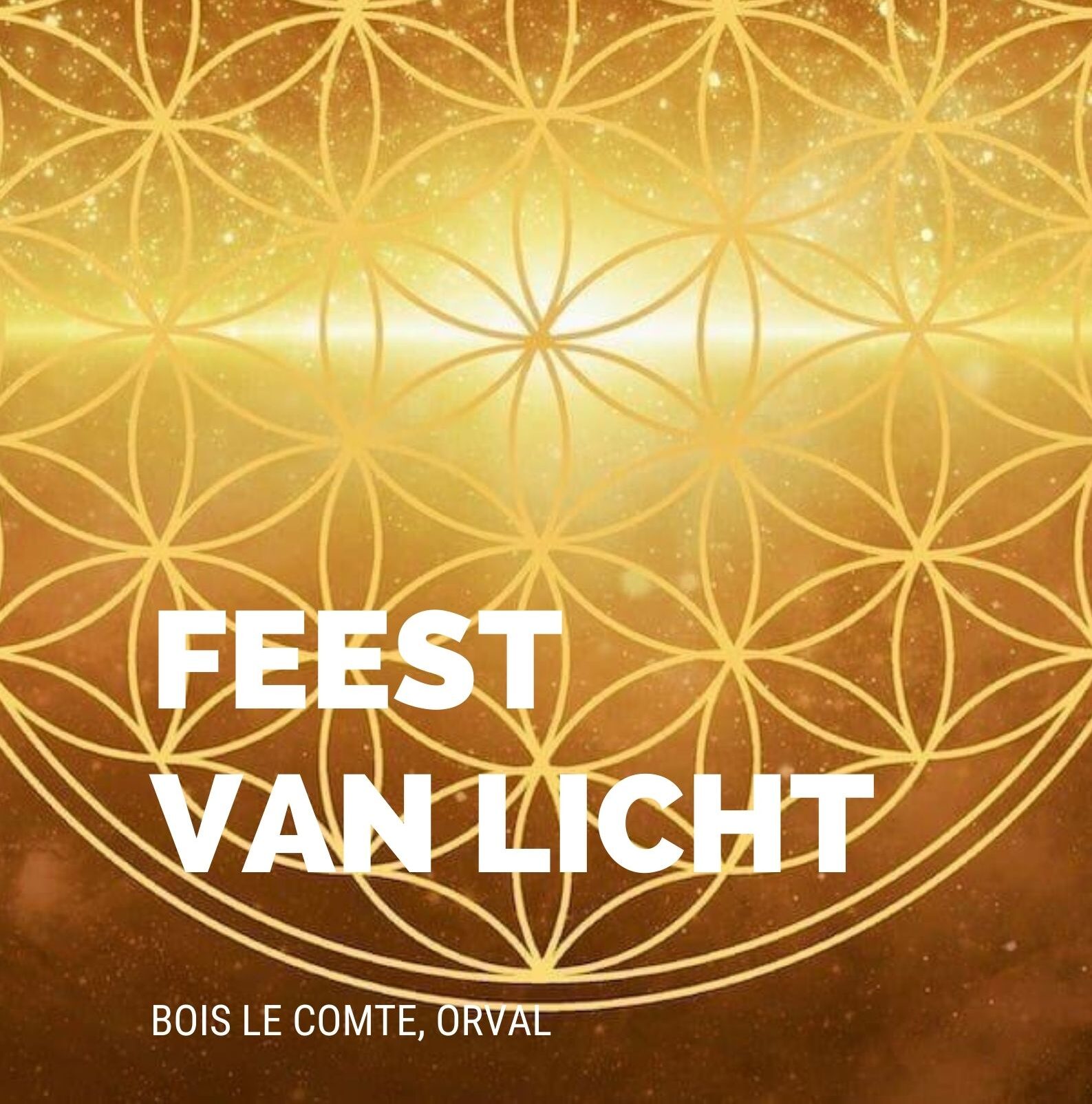 FEEST VAN LICHT
Begeleiding: Ton van der Kroon en Anne Wislez
Kerstfeest. Verstilling en vertraging. We laten het oude los en bereiden ons voor om het nieuwe te ontvangen.
Op de prachtige hoeve Bois-le-Comte nemen we de tijd om naar binnen te keren, af te stemmen, te verstillen en te vertragen om ons voor te bereiden op het moment in het jaar waarin de nachten het langst zijn en de dagen het kortst: het moment waarop het licht geboren wordt in de duisternis.
Samen met anderen dalen we af in onszelf om te kijken wat er nog rest van het oude dat we los mogen laten, en om ons voor te bereiden om het nieuwe te ontvangen. Het programma ontstaat vanuit innerlijke afstemming. We zullen hoogstwaarschijnlijk een bezoek brengen aan de oude abdij van Orval en aan de mystieke basiliek van Avioth. Begeleiding is in handen van Ton van der Kroon en Anne Wislez. Wees welkom. 🙂
---
WARRIORS OF LIGHT
"During this time of change we need change agents, transformers from darkness into light, from despair into hope, from sadness to forgiveness, lightworkers who can bring enlightenment to places of darkness. This starts with bringing light into your own consciousness.

Healing the world starts with healing yourself. But it doesn't end there. When your own cup overflows the water of life can be shared with many, bringing healing to many souls, countries and nations. Don't underestimate the power of the soul, the power of love and the power of healing. Indeed, it is the greatest power of all. By surrendering your own will into the hands of the Almighty, by being of service in the divine plan of love, you are becoming a beacon of hope, an anchor of love, a power of change.

Are you willing to become a lightworker? serving the greater plan of the divine, by bringing your own energy into alignment with the flow of life, running through your veins and your blood. Use your heart as a compass to listen to the divine, surrendering your own will and being of service to the greater good. It doesn't mean you need to do a lot, or to suffer, it means you have a different focus. Your focus is on the power of love, running its course.

In all countries, in all religions, in all continents people are hearing this same call, wherever they are. They are part of the army of love, the warriors of the heart.. There is just one rule: never, ever give up. Stay committed. Keep your focus and trust that everything will turn out for the better, even if you don't understand why the things happen as they happen. In the case of war and destruction this is one of the most difficult things to overcome. But rest assured, you are not alone in this. There are vast powers of divine guidance at your fingertip, waiting there for you to help and support you. You only need ask.

During all the changes you go through, be they big or small, there is divine guidance. It is up to you to receive it. This is also true for the changes in the world. There is nothing that cannot be achieved, but for the hand and the heart that asks for help. So know that wherever you are, in whichever situation, you are allowed to ask for help and guidance and it will come to you. Rest assured. There is a higher power guiding all of you, knowing you are worth it. Are you willing to receive it? Are you willing to acknowledge your own self worth, and become a peaceful warrior of light? "
Ton en Anne reisden de afgelopen jaren naar Israël, Egypte, Soedan en Rwanda en verdiepte zich daar in de sjamanistische tradities en in de inwijdingsmysterieën van de "innerlijke Christus" en van Maria Magdalena. Ze begeleidden de laatste jaren samen  workshops, o.a. voor mannen en voor koppels. Hun workshops kenmerken zich door eenvoud, eigen verantwoordelijkheid, plezier en de nooit eindigende zoektocht naar waarheid en liefde.
Startdatum: 20-12-2022
Einddatum: 24-12-2022
Locatie: Orval, Bois le Comte
Prijs:
€ 495 / €  695 / € 895
€ 495 indien netto-inkomen lager dan 20.000 euro per jaar; € 695 euro indien netto-inkomen lager dan 40.000 euro per jaar. € 895 indien bedrijf of netto-inkomen hoger dan 40.000 euro. (inkomensbewijs voorleggen aub)
Prijs inclusief volpension verblijf (100% bio en vegetarische maaltijden) in vierpersoonskamer.
Verblijf in één- of tweepersoonskamer mogelijk mits supplement van € 78